7 Steps to Preparing a Perfect Personal Property Inventory for Your Business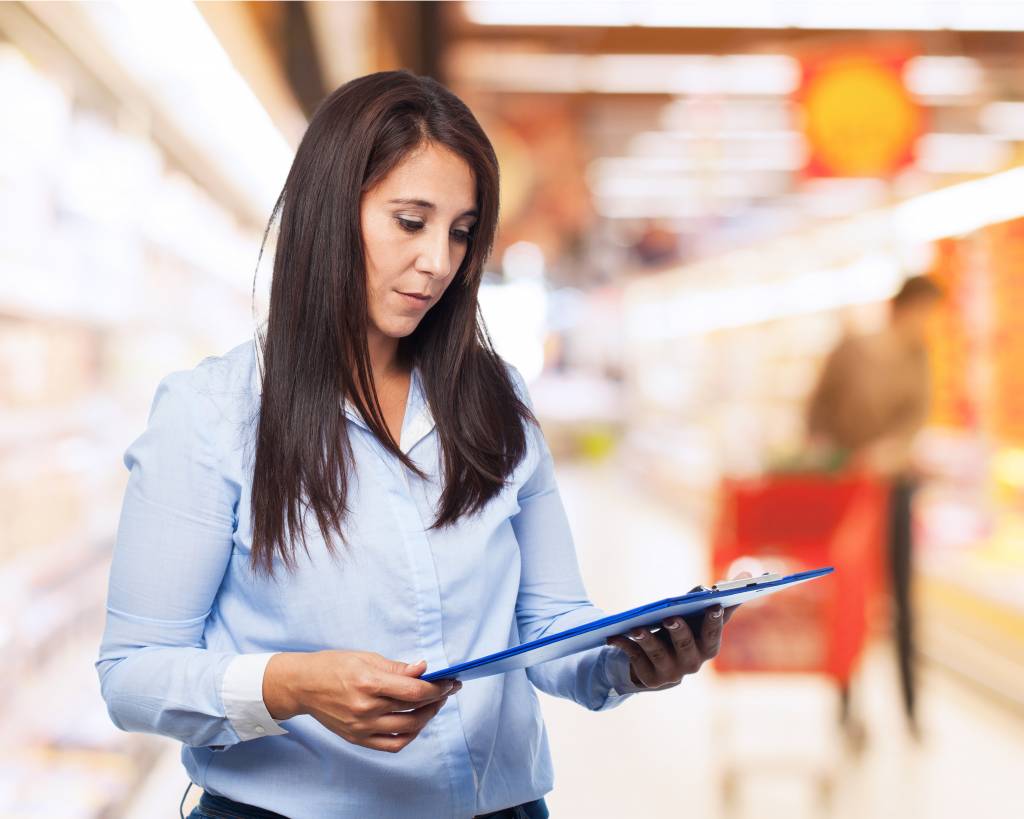 If a business experiences a property loss after a fire, flood, tornado or other disaster, they will likely need to file an insurance claim. Which form within a commercial property insurance claim is often overlooked but is really one of the most important? The contents inventory worksheet! This document, which is required by the insurance company as part of a policyholder's duties under the insurance contract, includes all of the items that were lost or damaged when disaster strikes a business. It tells the insurance company what business personal property within the insured structure will need to be repaired or replaced and how much it will cost to do so.
Along with being one of the most important pieces of claim documentation, a contents inventory can also be one of the most challenging to assemble, and, although time extensions are sometimes allowed for this part of the claims process, commercial policyholders typically get much better results by having detailed inventories prepared before disaster strikes.
We spoke to two insurance experts at Globe Midwest Adjusters International – a Public Adjusting firm that has been representing policyholders throughout the United States and Canada since 1924 – to find out what business owners and office administrators need to know in order to prepare the perfect contents inventory:
1) Keep a virtual copy of the inventory in the Cloud
Cloud storage through services such as Microsoft OneDrive, Dropbox and Google Docs is inexpensive and, in some cases, free. Business owners should be sure to keep a current copy of their inventory uploaded to the Cloud so that even if their offices are burnt to the ground, the document will be safe and accessible.
One of the biggest mistakes that commercial policyholders make is that they go through the hard work of creating an inventory and then they either keep a printed copy in their office or they save it on a local server only to see those copies destroyed in a fire or extreme weather event. That's why this step is a crucial one.
Aura (Dee) Detheridge
Senior Contents Specialist at Globe Midwest Adjusters International
2) Take the time to be accurate
Detheridge recommends that the person recording the inventory go room to room and document every item. This can be done by hand in a notebook or binder as well as on a tablet or laptop. To keep the inventory organized, list items under their respective room headings (ie: office #1, lunchroom, tool room, etc). It is important to not just capture the stored products that you will sell – such as canned food at a grocery store, but also all of your office supplies, phones, computers, tools and other pieces of equipment.
This is not something that you want to rush through. It is important that every business have an accurate inventory of their business personal property/contents because accurate record keeping makes the difference between getting paid for all your items instead of just getting paid for the few that you can remember.
Aura (Dee) Detheridge
Senior Contents Specialist at Globe Midwest Adjusters International
3) Photograph and video everything 
After the disaster, many items within your office or warehouse will be unrecognizable. That is why, as part of the inventory process, it is important to take photos and videos of every room and the contents within that room. These images should be saved to the Cloud along with the actual inventory document so that they will be safe and accessible after a disaster. Please note that while video is a quick way to capture the contents, photos are much easier to go through and identify items after a loss. It is a good idea to have both but it is worth the extra time to take more stills.
If you do not have before photos and the items were completely destroyed, then you will need to work from memory. For residential claims, there's always the option of asking your friends and family to provide photos of your home from their digital albums or social media sites – many holiday photos can contain valuable inventory evidence – this is not always an option at a business which means that you really need to be capturing these images as part of the inventory process – preferably on an annual basis.
Ethan Gross
Vice President and COO at Globe Midwest Adjusters International
4) Keep receipts (and photos of receipts) for big ticket items
To prove your loss, you will need to provide a detailed inventory of all business personal property that was damaged or destroyed during the disaster. In addition to photos and videos mentioned above, receipts, invoices and bills can be used to prove that the items existed and to show how much you paid for each item.  
Receipts can be pretty tough to produce because many times, the paper copies are lost in the fire, tornado, etc. We recommend that business owners photograph any high dollar receipts and save them in the Cloud along with the other documentation just in case the originals are destroyed. The insurance company may overlook lost receipts for smaller items such as office supplies but will require documentation of any expensive equipment or machinery and may even try to deny the claim if those records cannot be produced. Of course, you can always turn to bank records or ask the seller to provide documentation but the first and best option is to produce the original receipt.
Ethan Gross
Vice President and COO at Globe Midwest Adjusters International
5) Update your inventory annually
Detheridge recommends that every business update their inventory once a year at a minimum. When any large ticket items are purchased for the business, these items should be added to the inventory list as well, and, if it's a substantial purchase, they should also consider increasing their business personal property limit of liability.
This document will be used to make sure that the business gets everything that they are owed for business personal property under their insurance policy. Keeping inventory records accurate and up-to-date has a two-fold benefit for the business owner.  It will not only maximize their financial returns, but will also speed up the claims process and avoid the struggle of trying to remember all of the items that were destroyed during an already stressful time.
Aura (Dee) Detheridge
Senior Contents Specialist at Globe Midwest Adjusters International
Gross adds that for retail stores, special consideration needs to be given to stock. For the many retail stores that have systems which keeps a perpetual inventory, that inventory should backed up in the Cloud. However, many retail stores do not have sophisticated systems. For example, smaller grocery stores typically do not have a computerized inventory.
Often after a loss we find that the physical inventory of the stock does not match the book inventory. This usually happens when the store has not performed a physical inventory for several years and their book inventory does not account for "shrinkage" (i.e. theft, spoliation etc. stock items that were not sold but are no longer in the store). Retail stores that do not have perpetual computer (or physical inventories) should perform a physical inventory of their stock at least once each year in order to maintain accurate records of their stock. This will also be very helpful in identifying the amount of stock in the event of a total loss where the stock cannot be inventoried.
Ethan Gross
Vice President and COO at Globe Midwest Adjusters International
6) Use technology to stay organized
Apps such as the Insurance Information Institute's Know Your Stuff system can help with residential inventories, but what about business inventories? Software programs such as QuickBooks include inventory tools to make it easier to keep track of what you have and don't have. According to Forbes Magazine, some of the other top apps for inventory management include Inventory Tracker, SOS Inventory, Retail Inventory, Lettuce and jumpStock but there are many other programs that are made to help big and small businesses across all industries with this process.
The whole process can initially be done the old-fashioned way, with a paper and pad, or the new way with a tablet or iPad – it just depends on what the business owner feels most comfortable with. Eventually, though, the information will need to be transferred to an Excel spreadsheet or Word document in order to be stored safely in the Cloud so it really makes the most sense to use one of the newer inventory apps from start to finish. That way, new items can be easily added and the list can be updated each year with a quick review and a few revisions.
Ethan Gross
Vice President and COO at Globe Midwest Adjusters International
7) Request a full copy of your property insurance policy 
While conducting the inventory collection process, many business owners may start to think about exactly what's included and excluded in their purchased policy. This information should be detailed in their full policy. However, most commercial policyholders will only have an abbreviated version of their policy on file since this is what is typically distributed to clients by agents and brokers.
"By requesting a copy of the full purchased policy, you should be able to check the list of limitations and exclusions as well as any caps that have been placed on contents inventory for your business. There are almost always dollar limits on some items such as cash, artwork, etc but the policy should also list any extra coverage that was purchased for these items," said Gross.
Despite their best efforts to create a detailed inventory, many policyholders will still need assistance with filing their business personal property claim after a disaster. What help is available to them?
Having an advocate such as a licensed public adjuster by your side can help with issues like this because properly categorizing any loss into the available coverage and ensuring that the claim is prepared in a manner that is consistent with the available coverages are key parts of what we do when we professionally prepare a claim for clients.
Ethan Gross
Vice President and COO at Globe Midwest Adjusters International
If you have any questions about your business' personal property claim or about how Globe Midwest/Adjusters International can assist your business with the insurance claims process, please contact us by phone at 1.800.445.1554 or email Stuart Dorf at sdorf@globemwai.com.