Public Adjusting Fees and Services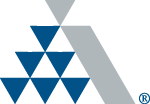 Globe Midwest Adjusters International (GMAI) is the nation's leading provider of public insurance adjusting services. Following a major property loss, a public insurance adjuster prepares, documents, and submits the property damage claim to the insurance company on behalf of the policyholder. For decades the public adjusters at GMAI have been guiding thousands of homeowners and business owners to a full financial recovery from their property damage claims.
Public Adjusting Fees
Service fees for public adjusters vary by state, but usually represent a small percentage of the settled claim. Property insurance claims are complicated, and the learning curve is steep. Our public adjuster service fee is minimal in relation to your claim settlement and is offset by the better settlement that our experts are likely to achieve—not to mention the time, hassle, and anxiety our professionals can save you.
Public Insurance Adjusting Services
The process of filing an insurance claim can be daunting and overwhelming. Especially to those who have never before suffered major property damage. Our public insurance adjusters have years of experience in successfully advocating for policyholders. We will handle all the details that are involved in submitting your insurance claim, down to the final settlement with your insurance company. With our team of experts working for you, you can be confident that you will receive the full settlement that you are entitled to under the terms of your policy.
Who have we helped?
Our payment of fees to your firm for its expertise was money well spent. The return on investment was well worth it. … After going through the extended insurance claim process, we now know that no one should handle their own claim without the benefit of your expertise. We highly recommend your firm and its services without any hesitation.
Douglas and Diane Kelly
Homeowners
We encourage you to look through our references and testimonials and to contact us for recommendation letters. An internal review showed that our clients felt we delivered what we promised and would work with us again—facts we are proud of, and we welcome the opportunity to put you in touch with past clients so you can ask them yourself.
---
Resources
---
If you're suffering from a property damage claim, we can help! Call us at 800.445.1554 or fill out the form below: