0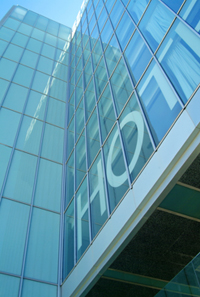 Insurance Claim Services for Hoteliers
Disasters can be overwhelming for those in the hospitality industry. Attending to guests' safety and comfort is the immediate priority. Settling a property insurance claim can become an onerous burden at an already stressful time.
Adjusters International is ready to help right from the start. We lighten the paperwork burden, uncover issues that are often overlooked and help the policyholder obtain the best settlement—all in a timely manner. While our public adjusters concentrate on the details of the property claim, you can devote full-time attention to your guests and getting your business back to normal.
Adjusters International can help before a loss too, by offering a property coverage review—with an eye toward how your insurance policy's provisions and endorsements will function should disaster strike your hotel.
Adjusters International's Alliance Partners—An Exclusive Relationship
Adjusters International has been designated as the exclusive provider of disaster recovery services under Best Western International's Endorsed Supplier Program. Best Western International Inc. is the World's Largest Hotel Chain®—with 4,000 independently owned and operated hotels.
Since 2000, Adjusters International has been assisting Choice franchisees who have suffered property damage as a result of floods, fires, hurricanes, earthquakes and other disasters. Choice Hotels is a leading hotel franchisor with more than 6,500 locations throughout the US and more than 35 other countries.
 
Adjusters International has provided Wyndham Hotel Group franchisees with professional disaster recovery services when faced with the difficult task of recovering from a property loss. Wyndham Hotel Group is the world's largest and most diverse hotel company with approximately 7,410 hotels worldwide and iconic brands and hotel choices in every category from upscale to economy.
Client References
For the individual hotel owner we provide the same quality service and attention to detail that our alliance partners—Best Western, Choice Hotel International and Wyndham Hotel Group—receive. If your hotel sustains major damage, whether you are an individual local hotel or an elegant five-star luxury resort, Adjusters International is the public adjusting company to turn to for assistance with your property claim.
Adjusters International has settled insurance claims successfully for hundreds of hotels. Following is a short list of those we have represented in the hospitality industry.
 

…There is absolutely no way I could have handled this claim myself and still operated my business. The time savings for me was worth your fee and the settlement was just icing on the cake. Throughout the process I called and asked many questions about purchasing new insurance because I was cancelled halfway through the claim. You communicated with my agent and were able to help guide me into the new policy that I purchased. I highly recommend you and your company and will always call you if anything happens in the future.
Ketan Mehta, Owner
America Inn
AFM Hospitality Corporation | Seattle, WA
Alpha Hospitality Corporation | New York, NY
American Resorts International, LTD | Oak Brook, IL
Amerihost Inn | Marshall, MI
Aqua Hotels & Resorts | Honolulu, HI
Belleview Biltmore Golf & Spa Resort | Clearwater, FL
Best Western International | Phoenix, AZ
Biltmore Hotel | Coral Gables, FL
Choice Hotels International | Silver Spring, MD
Comfort Inn | Landover Hills, MD
Days Inn Hospitality Associates | Richmond, VA
Dupont Plaza Hotel | Washington, DC
Econo Lodge Inn & Suites| Shelburne, VT
Encore Hospitality| Dallas, TX
Four Seasons Hotel | New York, NY
Hampton Inn | Midwest City, OK
Hilton Hotels Corporation | Beverly Hills, CA
Hilton Inn Virginia Beach | Virginia Beach, VA
Historic Hotel Partners, Inc. | Gaithersburg, MD
Holiday Inn Lake Havasu | Lake Havasu City, AZ
Hotel Intercontinental | New Orleans, LA
Howard Johnson | Wheat Ridge, CO
Interstate Hotels | Pittsburgh, PA
King Christian Hotel | St. Croix, US Virgin Islands
Knights Inn | Grand Blanc, MI
La Salle Hotel Properties | Key West, FL
Microtel Inn | Lincoln Park, MI
New York Palace | New York, NY
Omni Charleston Place Hotel | Charleston, SC
Paradise Cove Resort | Anguilla, British West Indies
Ramada Inn & Conference Center | Columbia, MO
Regency Hotel | Orlando, FL
Rodeway Inn | Biloxi, MS
Royal D'Iberville Hotel | Biloxi, MS
Sheraton University Inn | Daytona Beach, FL
Sorrento Hotel Partnership | Seattle, WA
Starwood Hotels & Resorts | Atlanta, GA
Super 8 | Millbury, OH
The Blackstone Group (MeriStar Hospitality) | Bethesda, MD
Travelodge | Juneau, AK
Union Station Hotel | Nashville, TN
Ventana Inn & Spa | Big Sur, CA
Virginia Beach Hilton Oceanfront | Virginia Beach, VA
Wyndham Worldwide | Parsippany, NJ
Resources for Hoteliers
Insights for Your Industry™—Hotels
It's a fact that disasters happen—and hoteliers know all too well that the nature of their business makes their facilities particularly susceptible to property damage. These editions of Insights for Your Industry™ are written with an eye toward how your insurance policy's provisions and endorsements will function should disaster strike your hotel and how damage might be prevented or mitigated by sound risk management.
Adjusting Today Pair, Set and Match: Replacement of Undamaged Hotel Furnishings Ensuring a Uniform Look
At the core of insurance recovery is the principle to return to conditions prior to a disaster. For those involved with a hotel insurance claim, a compelling question is that of matching décor. This issue of Adjusting Today sets the table for a discussion of why a hotelier has the ability to make a claim for the replacement of both damaged and undamaged furnishings.
If you're suffering from a commercial property damage claim, we can help! Call us at 800.445.1554 or fill out the form below: