Do I need to consider hiring a Public Adjuster if my agent says he will help me with my claim?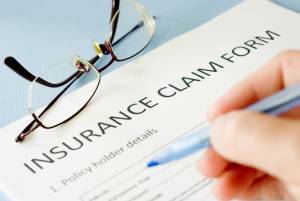 Disasters can be overwhelming for affected homeowners and business leaders. Settling a property insurance claim can become an onerous burden at an already stressful time. For many policyholders, making the decision to hire a professional public adjuster after their properties have been damaged by an extreme weather event, fire, flood or mechanical malfunction is the right choice.
Public insurance adjusters are licensed professionals who help to file claims on behalf of home and business owners whose property has been damaged. These licensed insurance professionals work only for the policyholder and never for insurance companies.
 

Public adjusters work on behalf of the policyholder and are paid by the policyholder. Our entire focus is to get our clients the full amount owed to them for the damages they suffered under their policy. We have the resources, training and staff to dedicate to these tasks.
– Steven Greene, Senior Loss Consultant at Michigan-based Globe Midwest Adjusters International
For example, Greene points out that our firm is staffed with group of senior professional public adjusters, professional estimators, inventory specialists and forensic accountants, on whom they can call to create a full picture of the disaster.
An agent's role, by contrast, is to carefully select the best insurance plans for their clients before disaster strikes so that they can be adequately protected in the event of a property loss.  An agent's expertise and training is focused on the sale of insurance products – not on filing claims under those purchased policies.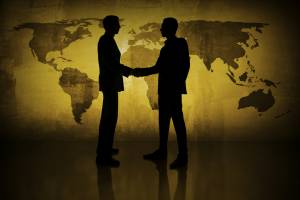 Greene notes that many home and business owners will say that they are comfortable having their agent advising them on how to handle the claims process and that they believe their agent's advice is all the help that they will need. But as helpful and knowledgeable as agents try to be, he or she is not going to detail and price an inventory of lost or damaged goods.  Nor will the agent put together a building estimate, negotiate the correct pricing of repairing the damaged property or calculate business interruption losses. This is where licensed Public Adjusters provide value.  PA's do all the detail work of a claim on behalf of the insured. PA's create, package and present the claim to the insurance company, and then negotiate all aspects of the claim to achieve a proper and fair settlement
"Our job is to lighten the burden, uncover issues that are often overlooked and help the policyholder to obtain the best settlement—all in a timely manner," said Greene. "We concentrate on the details of the property claim so that the property owner can devote full-time attention to their families, employees and clients, and to getting their lives and businesses back to on track."
Once a property has been damaged, public adjusters have the resources and niche expertise to guide policyholders through the complicated claims process and to take on the arduous tasks required to successfully file claims and to receive the full settlement available to them under their insurance policies.
If you have any questions about how Globe Midwest/Adjusters International can help you with your claim, please contact us by phone at 1.800.445.1554 or email cgross@globemwai.com.