Ten Tips for Finding Hidden Coverages in Your Property Insurance Policy and Making the Most of an Underinsured Property Loss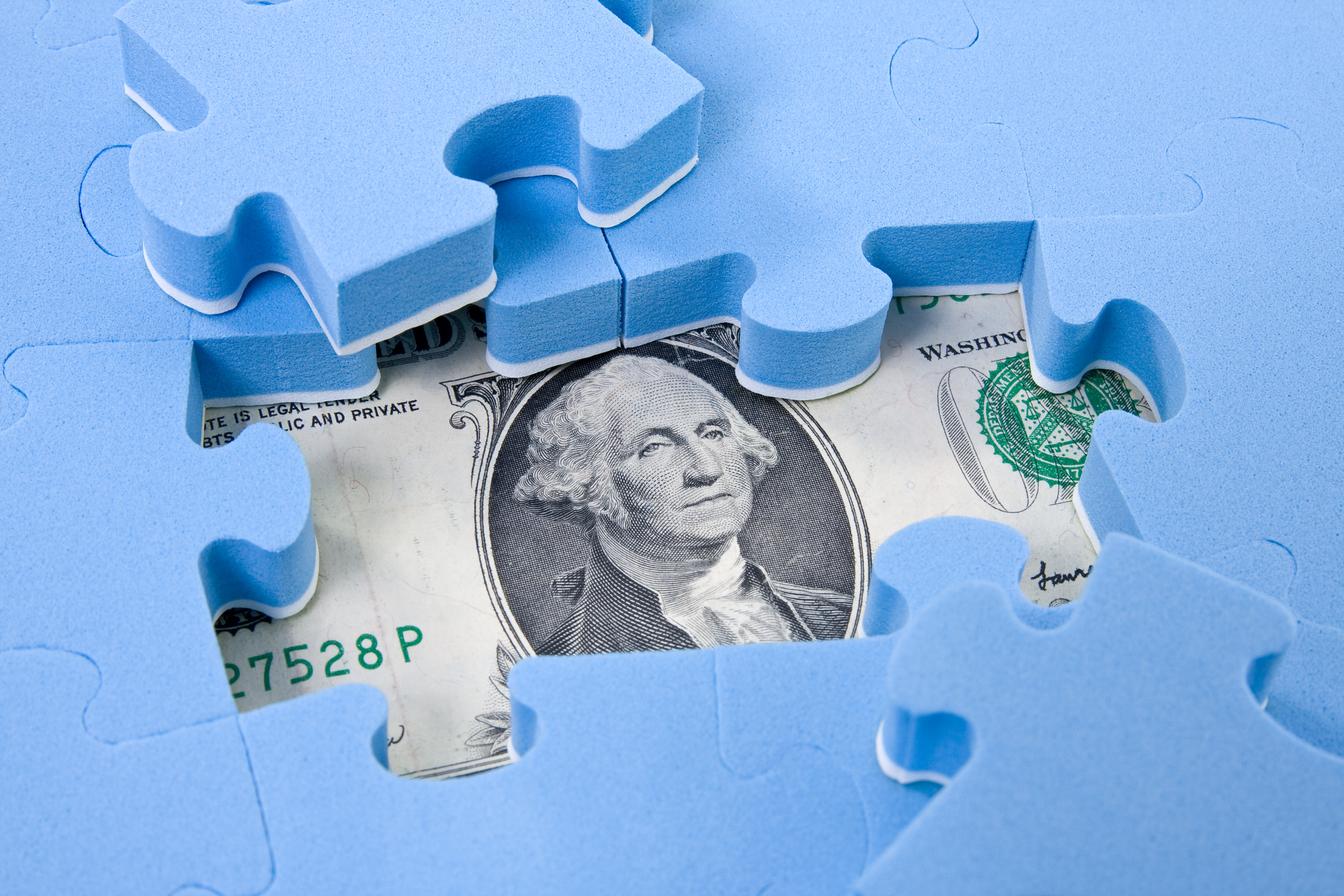 The U.S. has the most uninsured losses of any country across the globe, according to Swiss Re's 2015 Sigma Report. And for those home and business owners who do have property insurance, many are not carrying enough.
Ethan Gross, Vice President and Chief Operating Officer of Globe Midwest Adjusters International, a Michigan-based public adjusting firm, says that he often sees policyholders – both commercial and residential — who are underinsured. For example, it could be a business that doesn't have enough coverage for electronic data processing and if they have a small claim and they don't exceed it in that area, they're fine but in a large catastrophic loss, they're potentially very underinsured.
I feel pretty confident in saying over half of the people we represent are underinsured in some form or fashion. I think that it happens a lot more than most people realize. Meaning they may not be underinsured specifically for their dwelling coverage but in some part of their policy, they are not properly insured. As far as insureds who are just completely underinsured all the way around, that would be a lesser number but probably still a fairly substantial one. I would say in the twenty to thirty percent range
Carl Gross
Vice President and CAO
We talked to Gross to find out how home and business owners can find hidden coverages within their policies and otherwise make the most of an underinsured property loss:
1.) Look for Some Unusual Items to Claim
Many policyholders are surprised that they can be reimbursed for items such as spoiled food, wine collections and the extra gas needed to get them to work from their temporary housing location. Another feature to look for is an inflation guard, a clause written into a policy that provides protection for the policyholder against increases in property values and repair costs. Gross recommends that policyholders take the time to read the full policy, however technical it may be, to see if there are any surprising benefits that they can include in their claim.
Most policies have sections called additional coverages or extensions of coverages that will identify some areas where the policyholder has either paid for an increase over the standard limit or the insurance company has simply built in additional monies. This may include remediation services such as debris removal and post-disaster landscaping, and important items such as valuable papers and electronic data processing equipment. You just have to know what to look for in the policy and where to find these additional coverages
2.) Look at Your Other Policies
For some policyholders, there may be another policy that could apply. For example, a business may have a second insurance policy for their other retail or office property but the named insured is the same. The policyholder may be able to tap into some of that coverage even though it's located somewhere else.
For example, a homeowner may have a beach house that is damaged in a hurricane — there may be a small amount of contents coverage from their main residence that could apply to their vacation home. This is just another example of why, when assembling a property insurance claim, one of the most important tasks is properly identifying where and how these additional limits or sub-limits will be applied.
3.) Claim Landscaping Losses
Landscaping includes trees, plants, grass and other living parts of the building's exterior grounds. Although landscaping repair fees are sometimes deferred and labeled as incurred costs to be claimed at a later date or are written into a repair estimate for the main structure, Gross said that they can also be claimed now as a separate additional expense.
Everyone gets focused on the personal property and building parts of the claim when a fire or other disaster initially takes place so they may not even realize that they have damage to their landscaping.  Many policies have additional coverage for landscape items.  It's worth looking at and claiming right away as its own separate item so that you don't reach or exceed your coverage limits for the building repair cost or forget to go back and claim landscaping fees later as an incurred cost.
4.) Claim Other Structures
'Other Structures' aren't just sheds and detached garages but can also be non-plant parts of the landscaping such as the edging or stone walkways, patios and sidewalks. Gross notes that it's usually best to segregate out the man-made materials within the building's exterior grounds and include them under the Other Structures portion of the claim rather than as part of the main building repairs so that those costs won't push you closer to your coverage limit.
One of the bigger things we see are windstorm-related claims from tropical storms, hurricanes, tornadoes. There can sometimes be very little damage to the main building but a great deal of damage to the outdoor accents such as broken fences, busted lamps and extensive debris scattered around the acreage. The costs to repair, replace and remove these items can be quite high so taking the time to claim them separately under Other Structures can make a big difference.
5.) Check for Third Party Recovery
When a policyholder files an insurance claim for their own damaged property with their own insurance company, that is referred to as a first party claim. A third party claim is one that is filed with an outside party from whom the property owner has not purchased coverage. Gross cites the example of a contractor who accidentally starts a fire within a house that they're renovating. A third party negligence claim could be made by the homeowner to the contractor's insurance company and the contractor's insurance company would be responsible for the homeowner's repair costs.
This is what's referred to in law as a third party tortfeasor. When a third party is negligent, they can be liable for damages caused by that negligence. If you don't have enough insurance and there is somebody that is at fault for the property damage you sustained, then repair costs may be recoverable from that third party.
6.) Request Advanced Payments
Although there is not necessarily a formal standardized process for requesting advance payments from the insurance company, policyholders can usually request an advance during the adjuster's first site inspection. The insured can follow up after a verbal request with one via email and, if necessary, again by standard or "snail" mail. Typically, only a small advance will be granted early on in the claims process because the loss hasn't been fully documented yet. As more documentation is provided, additional advances can be requested because the insurance company will have more information with which to base their payments on.
Even if it's just a small advance, getting some money into the pockets of a home or business owner who has sustained a loss helps as it gives them the funds to cover the extra expenses that they'll be dealing with such as temporary housing or office space, new clothing, dining out, etc. It also makes the policyholder feel more confident that their insurance company will eventually be paying the full claim.
7.) Consider Skipping Some Repairs
Sometimes, property owners decide that instead of spending the money to repair some of the damages, they would rather put that money towards replacing those damaged items. For example, the owner may want to buy a new couch or new carpeting instead of cleaning those that have been damaged by water and smoke. Gross notes that it's important for policyholders to be as frugal with their insurance money as they would with their personal budgets because, if it's made clear to vendors during the beginning of the claim process that the property owner could be facing a limits problem, then those vendors will usually lower their pricing.
Typically when somebody has more than enough insurance, they're not going to haggle over the price of repair costs but when they're underinsured, then they need to be extra vigilant and request bids from multiple vendors in order to obtain the best value. You definitely need to make sure that the work that you want done gets repaired properly but you can usually negotiate those prices because of the competitive nature of the restoration industry.
8.) Take Advantage of Tax Relief
The first place to go for recovery after a claim is always your insurance company but if there's not enough coverage available to get the property back to its pre-loss condition, then there may be tax write-offs available. Gross suggests that anyone who is facing an underinsured casualty loss, first document their entire loss to be sure that they are maximizing the coverage available under their purchased insurance policy and then consider consulting with a CPA to find out what, if any, write-offs are available.
A mistake people often will make when they know that they're underinsured is to record just enough information so that their insurance company will pay them the limit available under their policy and then they stop documenting their expenses once they get that settlement check. However, if they continue documenting the uncovered costs of repairing and replacing their property, then they may be able to present these expenses to the IRS later in the year in exchange for tax breaks. Again, they should talk to a tax professional for details on how to do this.
9.) Apply for Government Benefits
Although government benefits are typically very limited, the Federal Emergency Management Association (FEMA) and the Small Business Association (SBA) sometimes makes funds available to property owners who sustained damage during a federally declared disaster — the SBA through low-interest loans to business and FEMA through grants to homeowners.
"These are just small amounts – between $500 and $5,000 — but for underinsured losses, every little bit helps," said Gross.   
10.) Hire a Public Adjuster
A public adjuster is a licensed insurance professional who is hired by the policyholder to represent their interests during the property insurance claims process. As part of a public adjuster's service, they will look for hidden coverages and ways to maximize the policyholder's financial returns after a devastating property loss. Gross notes that the earlier on in the claims process that a public adjuster is involved, the better.
When a policyholder comes to an impasse with the insurance adjuster — the adjuster's not responding to their phone calls or emails, is only sending form letters, is not explaining payments and/or is not making timely payments – that is a warning sign that it's time to engage a public adjuster to help facilitate the process. If filing insurance claims is not something you do every day, hiring a professional to assist you can be the best way to understand what your exposure is and how to recover appropriate payments for your loss so that there are no unpleasant surprises after your claim has been settled.
---
If you have any questions about hidden coverages within your property insurance claim or about how Globe Midwest/Adjusters International can assist your business with the insurance claims process, please contact Carl Gross or Stuart Dorf at 1.800.445.1554.