Four Helpful Hints for Handling Hotel Insurance Claims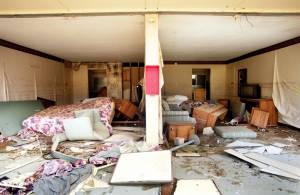 Automatic sprinkler system malfunctions, room fires and wind damage? If you own a hotel, you've likely dealt with one of these problems and had to file a property insurance claim to help cover the cost of repairs. Those in the hospitality industry know that these claims can be especially challenging because when a loss occurs, the entire property may have to be shut down, even if some areas are still operational, for the safety of the guests.
 

Disasters can be overwhelming for those in the hospitality industry. Attending to guests' safety and comfort is the immediate priority. Settling a property insurance claim can become an onerous burden at an already stressful time.
Stuart Dorf, Senior Loss Consultant at Globe Midwest Adjusters International
Here are four helpful hints to make the process easier:
1.) Check Your Code Upgrade Coverage
Many times when commercial properties are repaired or rebuilt, local and state regulators will require changes to be made to the building's structure, wiring and/or plumbing in order to ensure that the property meets the most current safety codes. Some insurance policies will cover the cost of these additional changes while others do not. It's important to know if you will be reimbursed for this expense.
"The cost for meeting code upgrades can be low for motels and other smaller properties but large resort properties can be hit pretty hard. Knowing whether you're covered for these additional expenses can make a big difference to your settlement recovery," said Dorf.
2) Know Your Franchise Licensing Rules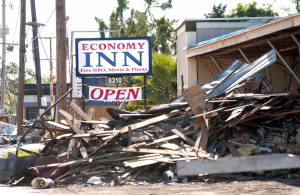 Although some hotels and resort properties are independent entities, many are associated with larger brands such as Marriott, Westin, and Choice Hotels to name just a few. Chain operations need to abide by the franchising rules dictated under their licensing agreement. However, most insurance companies will say that they are only responsible for paying the cost of repairing direct physical damages and not any cost to bring the hotel up to the standards required under the operating agreement.
 

Franchising agreements add a whole extra layer of challenge to hotel property insurance claims. Delays in reopening as a result of meeting franchising standards are not usually covered unless there has been a special endorsement added to the policy for extended period of loss. You may, however, be able to make up for the extra cost through business interruption coverage," states Dorf.
3) Take Immediate Steps to Mitigate the Damage
What actions should hotel/hospitality owners take right after damage occurs? Most insurance policies require that property owners do what they can to prevent additional damage. Failing to prevent additional damage to your property, may reduce or eliminate your insurance coverage, depending on the circumstances.
"What do insurance companies mean by this? Whenever possible, hotel owners should remove fallen trees or branches from the building, cover the damaged areas of the building with plastic sheets to prevent further wind or water damage, turn off the main water valve to stop water flow and use fans and pumps to dry out the building. This is only until the mitigation and cleaning experts arrive on the scene," said Dorf.
4.) Review Your Policy on a Quarterly Basis
Experts encourage hotel and resort owners to review their insurance policies at least four times a year so that they can be sure that the property will be adequately covered if disaster strikes. This is the best way to account for any change in operation or circumstance which could lead to a need to modify/increase existing insurance coverages.
It's a fact that disasters happen—and hoteliers know all too well that the nature of their business makes their facilities particularly susceptible to property damage. If disaster should strike your hotel, you need to be sure that you have made every effort to mitigate your loss through sound risk management. Public adjusters can help before a loss too, by offering a property coverage review—with an eye toward how your insurance policy's provisions and endorsements will function should disaster strike your hotel.
For immediate assistance with your hotel or resort insurance claim, call 248-352-2100 or e-mail Stuart Dorf at sdorf@globemwai.com.
For additional reading, visit: