Helpful Resources for Flood Victims in Northeast Louisiana and Information on Filing Flood Insurance Claims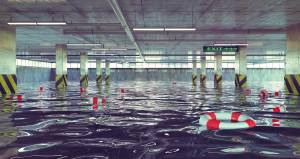 With Louisiana's governor reporting that more than 40,000 homes have been affected by this week's storms, our heartfelt sympathy goes out to the many home and business owners who were caught off-guard this week when deadly floods ravaged properties across the state. Here is some valuable information for policyholders who, in addition to the overcoming the emotional impact of this devastating natural disaster, will soon be faced with the challenge of repairing and rebuilding their damaged properties:
Despite the fact that, according to the Insurance Information Institute's website, approximately $10.18 million was paid out to Louisiana residents in 2015 by the National Flood Insurance Program, these policies will not cover all costs related to repairing flood-related property damage. According to Carl Gross, Vice President and Chief Administrative Officer at Globe Midwest Adjusters International, the NFIP flood claim filing process can be extremely complicated, requiring an extensive level of detail regarding the scope of loss. 
Gross notes that regardless of coverage or where you are going for reimbursement, it is important that you thoroughly document your loss through photographs and detailed inventories.
 

We are hopeful that these floodwaters will clear up soon. However, having worked many similar floods in the past, we know that they can knock down entire neighborhoods and tear apart the fabric of the affected communities. Many residents will be overwhelmed by their substantial property loss and faced with rebuilding their homes and businesses from the ground up. Our public insurance adjusters can support you throughout the entire claim process to maximize your financial recovery and help you to get your home and business up and running.
– Carl Gross, Vice President and CAO, Globe Midwest Adjusters International
For immediate assistance with your flooding property insurance claim, contact Carl Gross or Stuart Dorf at 800.445.1554.